About ABC
Stay Updated with the Latest News in Vascular Ultrasound
ABC Vascular is an e-learning platform, conceived by a team of vascular doctors and sonographers with extensive knowledge in vascular ultrasound, to help healthcare professionals in mastering the knowledge and skills to apply when practicing vascular ultrasound. ABC Vascular teamed up with MedEed global solution, a world leading platform in online medical education.
All ABC Vascular content and courses have been accredited by the EACCME (European Accreditation Council for Continuing Medical Education) to provide CME credits and have been endorsed by the European Federation of Societies in ultrasound in medicine and biology.

Scientific Commitee
We offer high standards of online education to support healthcare professionals who want to master vascular ultrasound.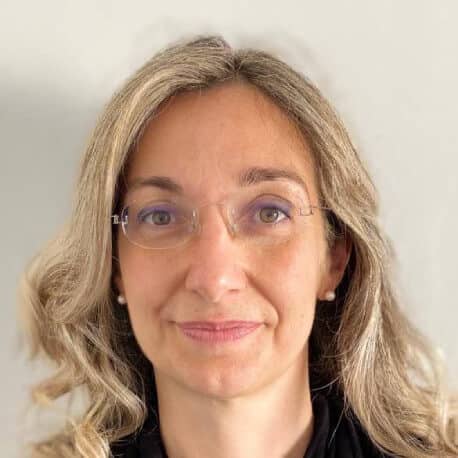 Cristiana Vitale
MD, PhD, Ass. Prof.
Cristiana is the co-founder of ABC Vascular. She is a Consultant with a PhD in Cardiovascular medicine at IRCCS San Raffaele Rome, Italy, with more than twenty years of experience in vascular ultrasound and in the management of patients with cardiovascular disease.

Cristiana is an experienced vascular physician and researcher and has published over 100 peer-reviewed scientific papers in high ranking journals. She is also a tutor for medical students at St George's University Hospital, London, and the chair of educational courses on vascular ultrasound for students and doctors.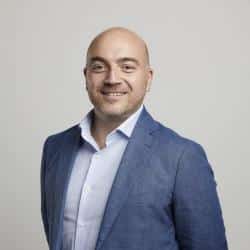 Fabrizio D'Abate
BSc, MSc, AVS
Fabrizio is the co-founder of ABC Vascular. He is a senior Clinical Vascular Scientist with over fifteen years of experience in vascular ultrasound. Fabrizio has collaborated with several Italian and UK University teaching Hospitals and attended several national and international conferences.

Fabrizio has been awarded the scientist of the year award by the Society of Vascular technology of Great Britain and Ireland in 2015 for research performed in the vascular ultrasound field. Fabrizio has an entrepreneurial mindset and a true passion for research, medical education and digital health solutions.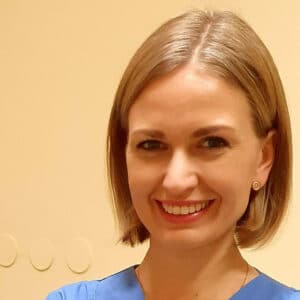 Jolanta Tomczak
MSc, PhD
Jolanta is a Senior Vascular Sonographer and Clinical Research Coordinator  at the Department of General and Vascular Surgery at Lord's Transfiguration Clinical Hospital in Poznań, Poland. She is an Assistant professor at the Department of Vascular and Endovascular Surgery, Angiology, and Phlebology at the Karol Marcinkowski University of Medical Sciences.

She is an author of several publications and has presented at several international congresses. Since 2012, she contributes to organising national workshops for the Polish society of Radiology and she is a Council Member of the International Society of Radiographers and Radiological Technologists.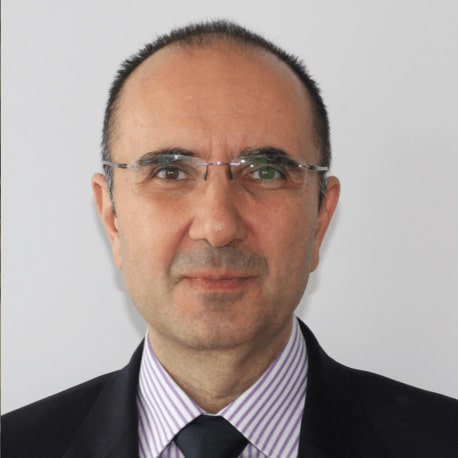 Giuseppe Rosano
MD, PhD, Prof.
Giuseppe is a full Professor of Cardiology and Consultant Cardiologist. He has over thirty years of experience in cardiovascular imaging with particular interest in the study of normal and deranged cardiovascular physiology. He is a world-recognised cardiologist with over 500 peer-reviewed scientific papers.

Giuseppe is the senior investigator in several international research projects and the senior board member of several scientific societies. He has developed several online and residential training courses in various aspects of cardiovascular diseases.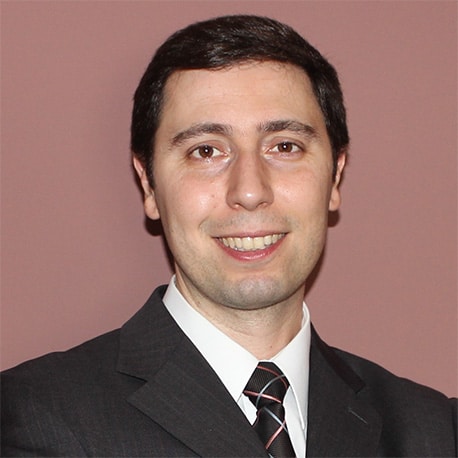 Filipe Fernandes
MSc, PhD, Ass. Prof.
Filipe is an accredited clinical vascular scientist and associate professor in cardiovascular medicine and vascular function studies at Lisbon School of Health Technology in Portugal. He also collaborates as honorary clinical senior lecturer at King's College London Faculty of Life Sciences and Medicine.

Filipe has over 18 years of experience in cardiovascular imaging and research and has worked for many years at the prestigious Vascular Laboratory of the Medical Physics Department at King's College Hospital in London.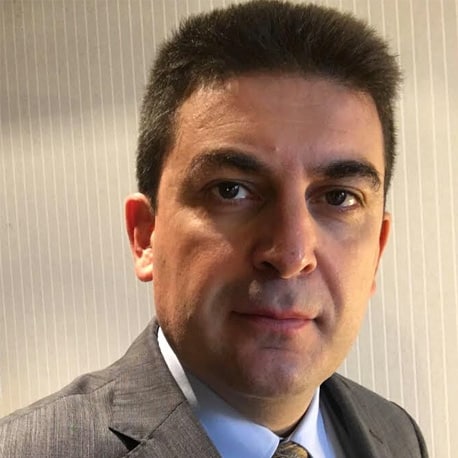 Alberto Froio
MSc, PhD, Ass. Prof.
Alberto is an Associate Professor of Vascular Surgery at University of Milano-Bicocca, San Gerardo Hospital Monza. He is the Director of the Master of Science (MSc) in Endovascular Techniques (MET), at University of Milano-Bicocca and manages the Vascular Surgery Residency Program.

Alberto was one of the main investigators on the ICCAROS study, a trial investigating imaging analysis on carotid plaques. Alberto is an accomplished published author and serves as reviewer for several peer reviewed journals.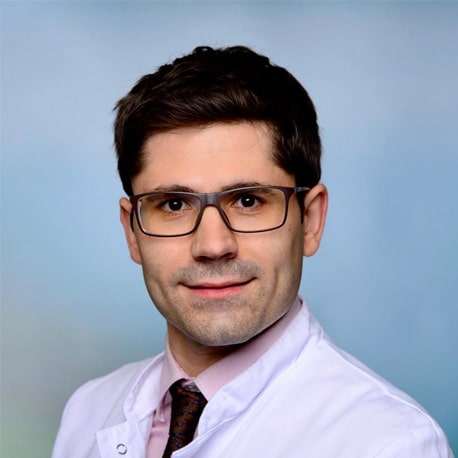 Robert Shahverdyan
MSc, PhD, Ass. Prof.
Robert is a consultant vascular surgeon and head Head of the Vascular Access Center at the Asklepios Clinic Barmbek in Hamburg, Germany, since 2017. His interests involve innovations in vascular access, including endovascular percutaneous AV-Fistula creation, and improving outcomes of vascular access.

He was the first physician worldwide to have performed endoAV Fistula creation with both available devices back in 2018, and has the most experience with both devices in Europe (and one of the most worldwide) so far. He has published several significant peer-reviewed papers in high ranking journals including the comparison of both endoAVF systems and comparing those with a surgical AV-Fistula.
Digital/Technical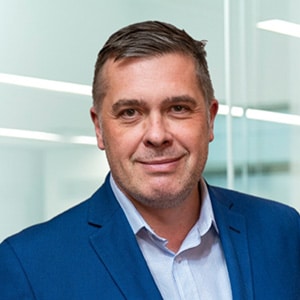 Yann Colardelle
MBA
Yann is an entrepreneur with 20 years of experience in medical education at a global level. He has led international educational initiatives both live and digital in multiple therapeutic fields. He is an expert in medical education and communication as well as accreditation (CME, CPD).

He believes in translational medicine, multidisciplinary approaches and patient centric education.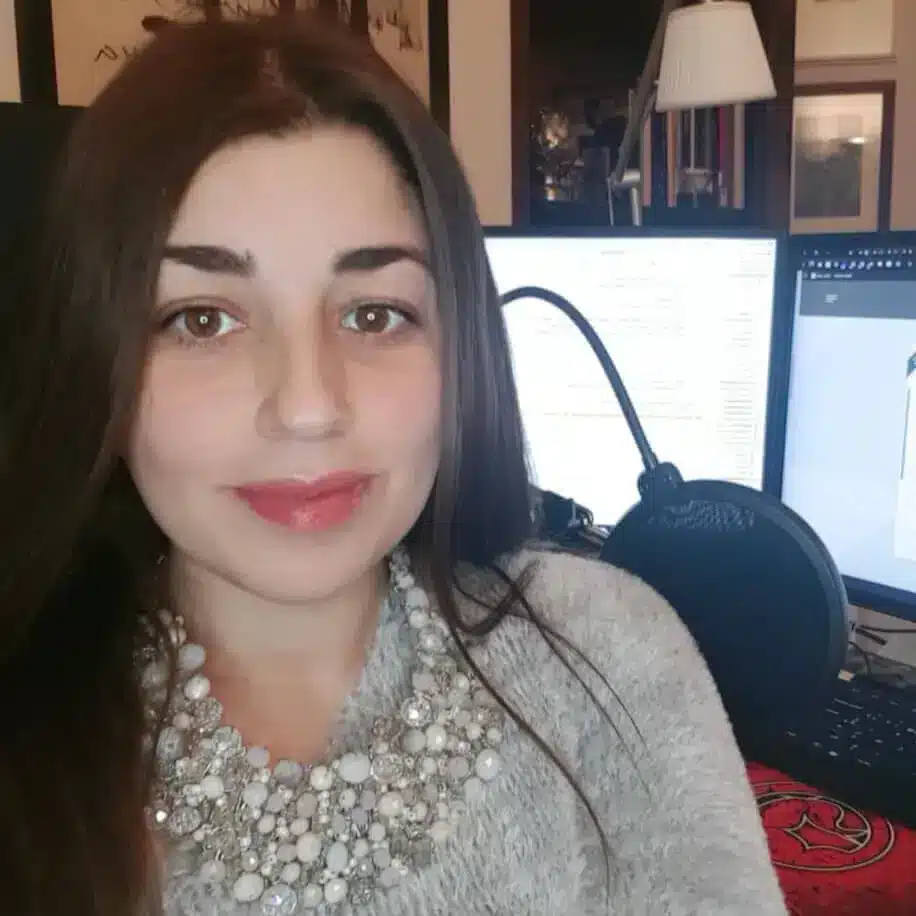 Lila Hnat Benguedach
Senior Web Designer & SEO strategist
Lila is an experienced WordPress designer and digital marketer from France. She specializes in WordPress, technical SEO, and business and founded BL Digital in Roma, Italy.

Lila provides her clients with first class full web strategy consultancy by working in partnership with them to articulate their vision in a design and then develops a custom WordPress theme to match the design and functionality required. She's fluent in web development, design and SEO.

Having a solid experience in digital marketing, Lila has been providing strategic, technical, and hands-on digital marketing expertise for more than a decade. It paramount for her to work in a creative way to make her clients website a powerful tool for their business. She has a passion in SEO, content marketing and multilingual website creation and optimization.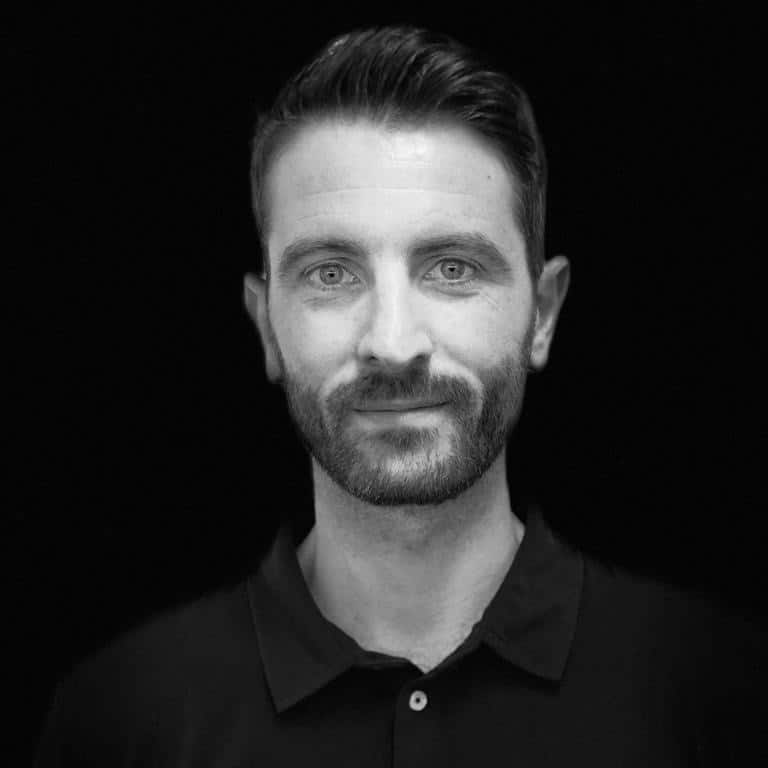 Marco Prosperi
UX/UI, Web Designer
Marco is a multidisciplinary designer with the passion in designing and creating digital experiences to improve people's day-to-day lives. He has over 10 years of experience in designing digital products. He believes that design should be used as a means to create experiences that focus on simplicity, usability and user needs.