Join the Vascular Ultrasound Community
4,000

people are learning on ABC Vascular today
Enhance your healthcare career
ABC Vascular
Accredited Online Vascular Ultrasound Courses
Start your learning journey in vascular ultrasound with ABC. Invest in your future! Learn anywhere, at anytime, at your own pace.
Learning is not a destination, it is a journey!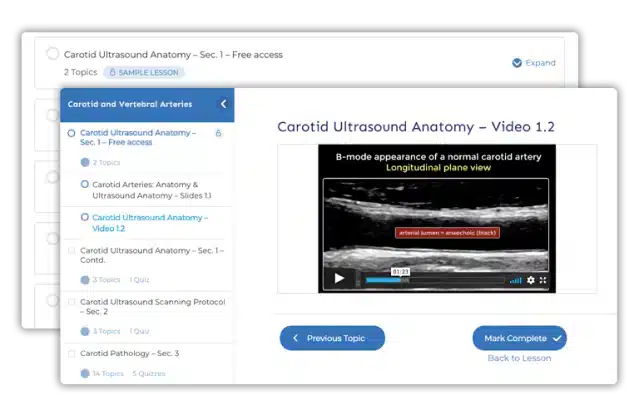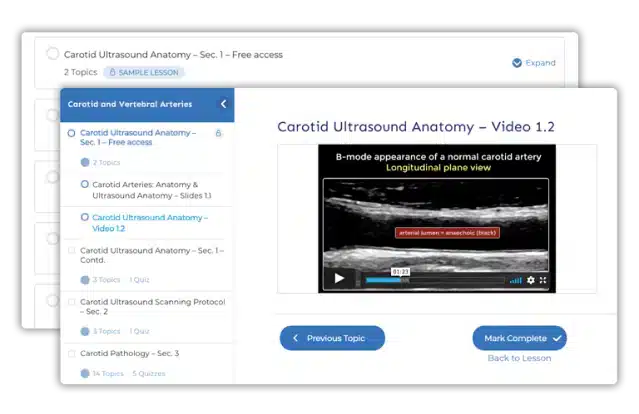 Acquire relevant skills for your healthcare profession
A Broad Selection of Courses to Expand your Medical Career Opportunities
ABC Vascular offers a broad selection of courses to expand your knowledge and
competences in vascular ultrasound.
Our courses are designed by expert healthcare professionals with years of experience in vascular medicine, ultrasound and education. Each course will provide all the key knowledge to perform a vascular ultrasound scan for each anatomical district.
Practical hands on examples showing how to apply diagnostic criteria to real life scenarios to solve simple and complex ultrasound cases will enrich each course.
EARN CME CREDITS WHILE YOU LEARN
Join Our 4K+ Members and Improve Your Ultrasound Skills

Are you an ESVS member? Visit your SPECIAL ESVS MEMBER AREA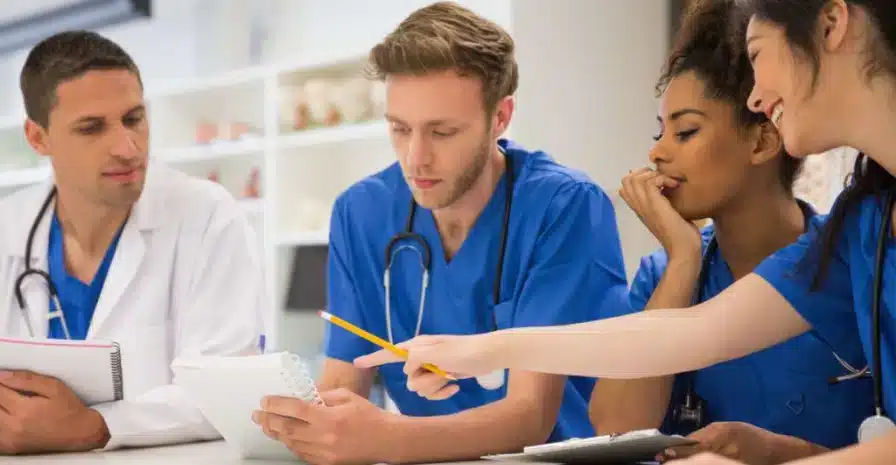 Our vision is to contribute to healthcare professionals career progression through affordable and accessible education without the barriers of the cost and location.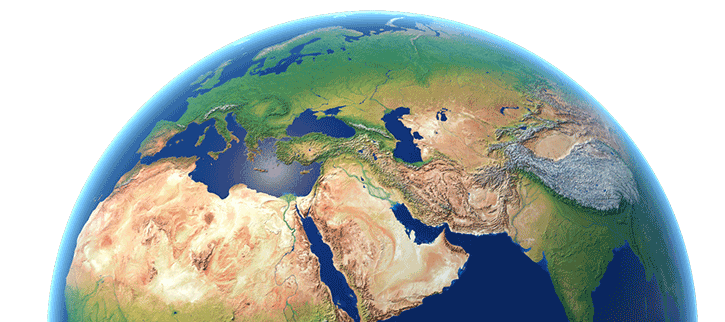 I have finished my first short course and I want to tell you that it was wonderful, It was a wonderful learning experience. Courses are of
high quality, easy to follow
I obtained a lot of information, well exemplified in the presentations. The course is very helpful for both beginners and advanced. Congratulate. I can't wait for the next news in vascular ultrasound.