CME Accreditation and AMA PRA Credits
All courses content has been accredited by the European Accreditation Council for Continuing Medical Education. Claim a certificate of completion and CME credits after completing each course Content trusted by European scientific societies
CME Accreditation: Elevate Your Learning Experience
ABC Vascular: CME-accredited and convertible to AMA PRA Credits
ABC Vascular takes pride in offering
CME-accredited content for all its courses
. Since January 2018, with the latest update in January 2021, the modules and content on our website,
www.abcvascular.com
, have been accredited by the EACCME (European Accreditation Council for Continuing Medical Education) to
provide vascular ultrasound CME credits
. This accreditation enables learners to earn European CME credits for their activities on ABC Vascular, ensuring a valuable educational experience.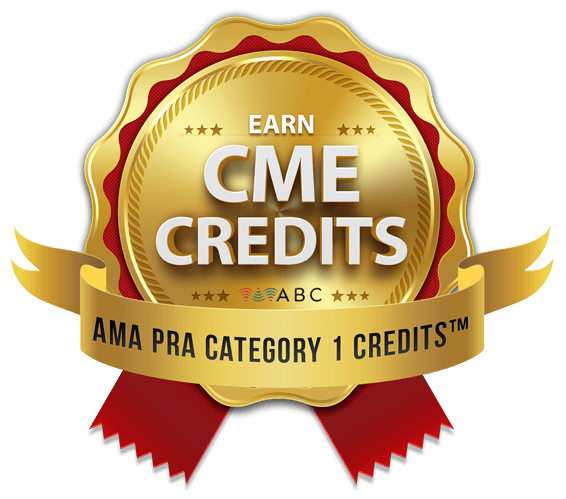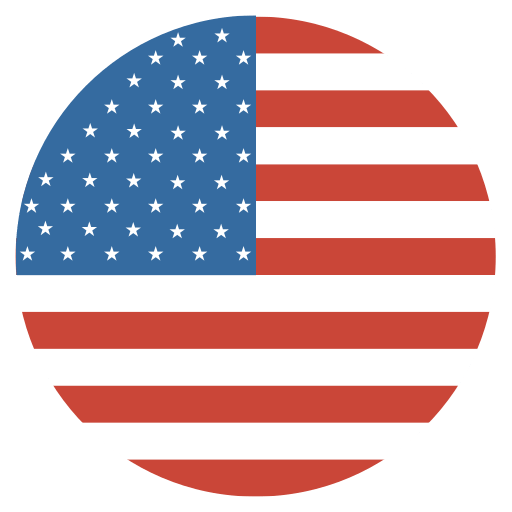 For our learners from the USA, you can convert EACCME credits to an equivalent number of American Medical Association 1 AMA PRA Category 1 Credit™, making ABC Vascular an excellent choice for healthcare professionals and medical students worldwide.
Earn ultrasound CME Credits and AMA PRA CREDITS with Ease
1 CME credit or 1 AMA PRA Category 1 Credit™ = 1 hour of e-learning activity
For every hour of e-learning activity you complete, you'll earn 1 CME credit, equivalent to AMA PRA Category 1 Credit™. To validate your learning experience, simply pass the short quizzes following each lesson. With ABC Vascular, earning CME credits is both convenient and rewarding.
A Special Offer with our new A Comprehensive Guide for Healthcare Professionals
At ABC Vascular, we're thrilled to announce the launch of our latest eBook, "A Practical Guide on the Ultrasound Assessment of Carotid Atherosclerotic Plaques." 
This eBook is specially designed to provide healthcare professionals with an in-depth understanding of carotid atherosclerotic plaques ultrasound assessment, and its critical role in patients' cardio and cerebrovascular risk stratification and management.
In conjunction with the launch of our new eBook, we are offering a reduced fee on the Carotid Ultrasound Master Course and Carotid Plaque Ultrasound Master Course for purchasers. These courses build on the foundational knowledge provided in the eBook, guiding you towards a more comprehensive mastery of carotid atherosclerotic plaques.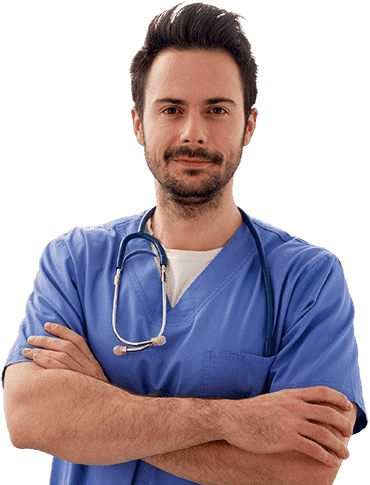 Acquire immediately relevant skills
Expand your Medical Career Opportunities
Each healthcare professional should claim only those hours of credit that he/she actually spent in the educational activity. Learners should complete the module and pass the relevant assessment. The delivery of a certificate of attendance is linked to the completion of this self-evaluation test after the lesson. A grade of 80% or more is required to pass.
The European Accreditation Council for CME (EACCME), was set up by the European Union of Medical Specialists (UEMS) in response to a growing shift from voluntary to mandatory Continuing Medical Education (CME) and Continuing Professional Development (CPD).
EACCME's purpose is to ensure international mutual recognition of quality CME-CPD assessment activities.
EACCME-UMS home page: eaccme.uems.eu
To view the ABC Vascular's listing on the UEMS website, follow the link below and search for "ABC Vascular Ultrasound" in the first column.
Accreditation – EACCME-UMS website.
UEMS, the European Union of Medical Specialists (Union Européenne des Médecins Spécialistes) is a non-governmental organisation representing national associations of medical specialists in the European Union and associated countries.

Are you an ESVS member? Visit your SPECIAL ESVS MEMBER AREA
Your Ultimate Guide to Carotid plaque Ultrasound Assessment
By: C. Vitale & F. D'Abate
Explore the world of carotid atherosclerotic plaques with ABC Vascular's latest eBook, "A Practical Guide on the Ultrasound Assessment of Carotid Atherosclerotic Plaques". This guide offers healthcare professionals a comprehensive understanding of carotid plaque ultrasound assessment and its role in cardiovascular risk management.