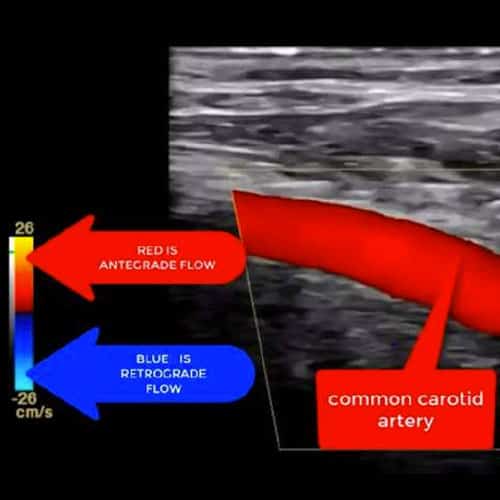 How to Diagnose Subclavian Steal Syndrome
Learn the ultrasound criteria used to identify different types of steal syndrome.
About the course
Aim of the course
how to diagnose subclavian steal syndrome short course is designed to provide the essential ultrasound criteria used to detect and describe the different types of subclavian steal syndrome.
Course content
This course is made of 1 e-booklet supported by 1 hand-on commented video lecture. This course demonstrate the normal ultrasound findings of vertebral artery circulation in absence of pathologies as well as in presence of different types of subclavian steal syndrome.
At the end of this course the knowledge to detect and describe subclavian steal syndrome will be acquired.
Note: The free course doesn't include the CME certificate
---
Do you want to gain an European Accredited Certificate?
With only £ 12,95 you will have access to the quizz and get CME credits Estimated 1 hours or more to cover videos, slides & quizzes
Self-paced learning
Access to this course is for 12 months from date of purchase Mobile friendly. Learn on-the-go
Access on PC, phone or tablet
Lessons in this course