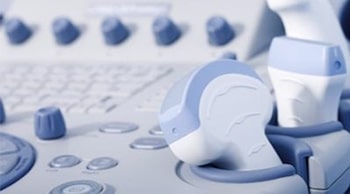 About the course
Aim of the course
The vascular ultrasound fundamentals master course is designed to provide a comprehensive overview of the fundamental principles of the main ultrasound modes (B mode, colour flow and pulse wave Doppler) and how to use an ultrasound machine.
Course content
This course is made of e-booklets supported by hands-on commented video lectures. This course covers fundamental principles of vascular ultrasound, scanning planes, different types of transducers used in vascular ultrasound, parameters of B mode, colour flow and pulse wave Doppler as well as their optimisation.
At the end of this course the knowledge to use the main ultrasound modes in vascular ultrasound and the use of an ultrasound machine will be acquired.
Gain an European Certificate
Our courses are accredited by the European accreditation council for continuing medical education to provide CME.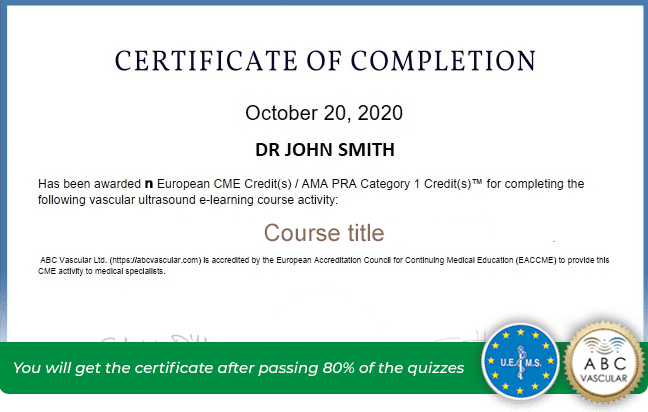 2 videos
4 e-booklets containing over 100 slides
2 quizzes
4 CME Credits Estimated 4 hours or more to cover videos, slides & quizzes
Self-paced learning
Access to this course is for 12 months from date of purchase Mobile friendly. Learn on-the-go
Access on PC, phone or tablet
Vascular Ultrasound Fundamentals course review
Lessons in this course