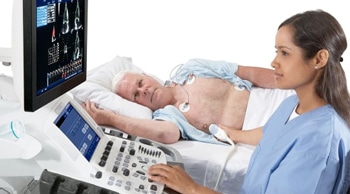 Screening for AAA During TTE
At the end of this course, you will have acquired the knowledge required to identify an abdominal aortic aneurysm with ultrasound at the end of a TTE examination. Learn from world renowned cardiologist and cardiac physiologist. Access to this course…
Screening for AAA During TTE
$49.90
At the end of this course, you will have acquired the knowledge required to identify an abdominal aortic aneurysm with ultrasound at the end of a TTE examination. Learn from world renowned cardiologist and cardiac physiologist.
Access to this course is for 12 months from the date of purchase
Only logged in customers who have purchased this product may leave a review.