DVT Deep Vein Thrombosis Awareness Month 2023
Promoting Deep Vein Thrombosis Awareness Month: Encouraging Early Diagnosis and Treatment of DVT

March is the DVT (deep vein thrombosis) awareness month 🎗️, a public health initiative aimed at increasing awareness of this common medical condition. 
It is a time when healthcare professionals come together to promote the importance of understanding DVT, its risks, symptoms, diagnostic work-up and treatment options.
DVT is a serious condition that occurs when a thrombus forms in one or more of the deep veins in the body, typically
the lower limbs. If left untreated, DVT can lead to severe complications such as pulmonary embolism (PE),
a life-threatening condition which significantly increases the risk of dying especially within the first year after diagnosis.
Here at ABC Vascular, we want to join this initiative and share with our community some interesting facts about DVT.
Venous thromboembolism (VTE),
comprising both deep vein thrombosis and pulmonary embolism, is a common disorder with an annual incidence of approximately 1 or 2 cases per 1000 persons. Patients with VTE have an increased morbidity and mortality related not only to VTE but also to cancer, surgical procedures, and other medical conditions, such as post thrombotic syndrome and cardiovascular disease .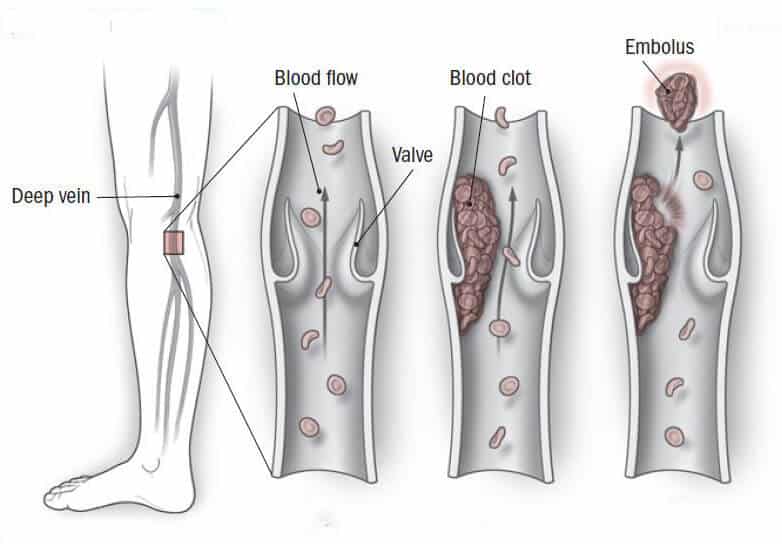 The diagnosis of DVT of the lower extremities is based on clinical assessment, pre-test probability score (e.g. Wells score), D-dimer measurements, and ultrasonography.
Diagnostic ultrasound plays a crucial role in the management of patients presenting with venous thromboembolism VTE and with post thrombotic syndrome following an episode of DVT.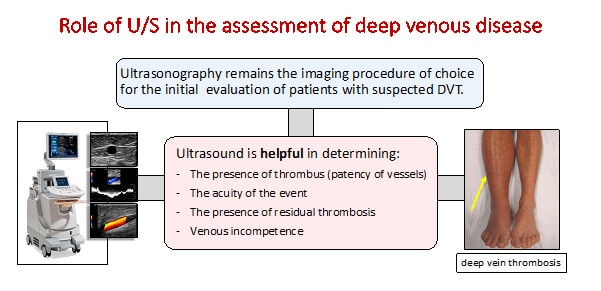 If you want to learn more on lower limb venous assessment, check the ABC Lower limb venous ultrasound Master course. For the whole DVT awareness month, the cost to access to the Venous ultrasound master course will be reduced by 20% off (from 01/03/2023 to 31/03/2023) with coupon code:
20% OFF ON OUR MASTER DVT COURSE
with coupon code
20%DVT2023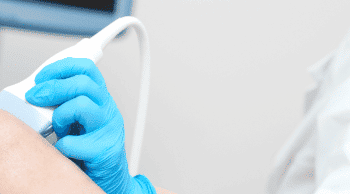 For the month of March, the DVT awareness month, ABC vascular  will share with you some interesting facts on the role of vascular ultrasound in the management of patients with DVT. We will keep you posted in our next newsletter.
Join the growing community of healthcare professionals who choose ABC Vascular to support their learning in vascular ultrasound.
By working together, we can help raise awareness about DVT and ultimately improve outcomes for patients.

Learning is not a destination, it is a journey. 
Lower Limb Venous System Course
Learn how to conduct an ultrasound examination of the superficial and deep veins of the lower limbs.
Your Ultimate Guide to Carotid plaque Ultrasound Assessment
By: C. Vitale & F. D'Abate
Explore the world of carotid atherosclerotic plaques with ABC Vascular's latest eBook, "A Practical Guide on the Ultrasound Assessment of Carotid Atherosclerotic Plaques". This guide offers healthcare professionals a comprehensive understanding of carotid plaque ultrasound assessment and its role in cardiovascular risk management.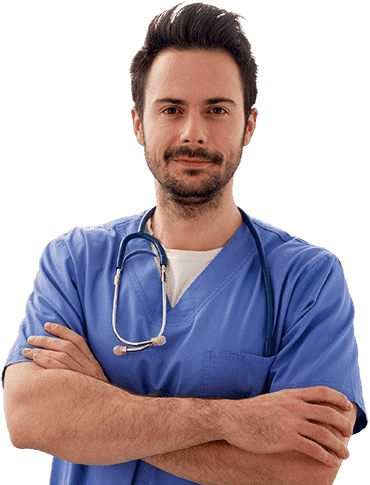 Acquire immediately relevant skills
Expand your Medical Career Opportunities