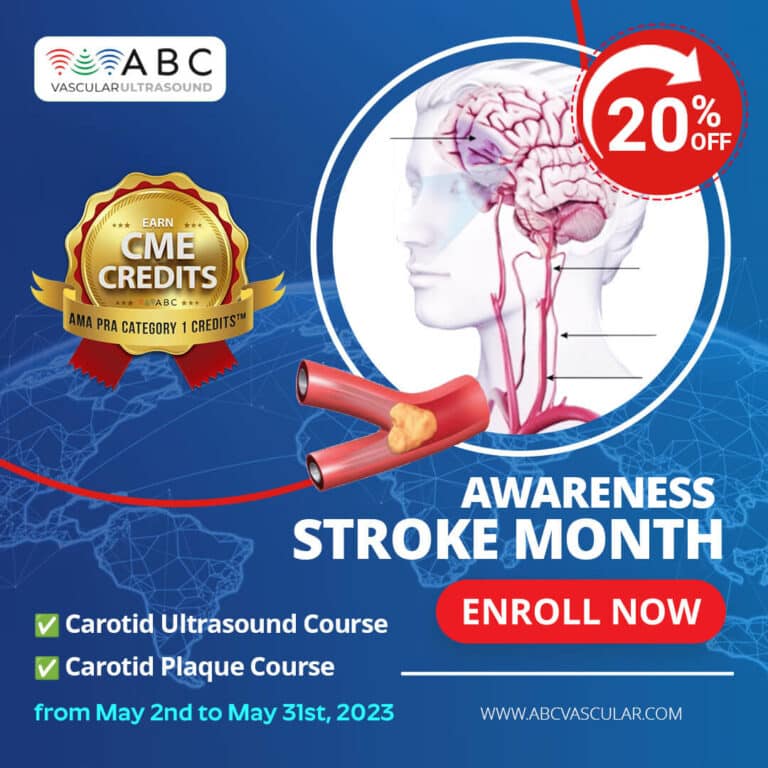 Elevate your diagnostic and preventive skills in carotid ultrasound and plaque assessment to help prevent strokes. In recognition of Stroke Awareness Month, ABC Vascular is offering a special 20% discount on our Master Courses with the latest techniques and hands-on experience.
Carotid Ultrasound Course and Vertebral Arteries
Learn how to conduct an ultrasound examination of the carotid and vertebral arteries. We cover the entire spectrum of the carotid ultrasound course and vertebral artery with videos, slides, and quizzes; CME credit is available.