‍‍Case Studies
Short courses based on our case studies. Course, quizz and CME certificate are all comlpetely free of charge.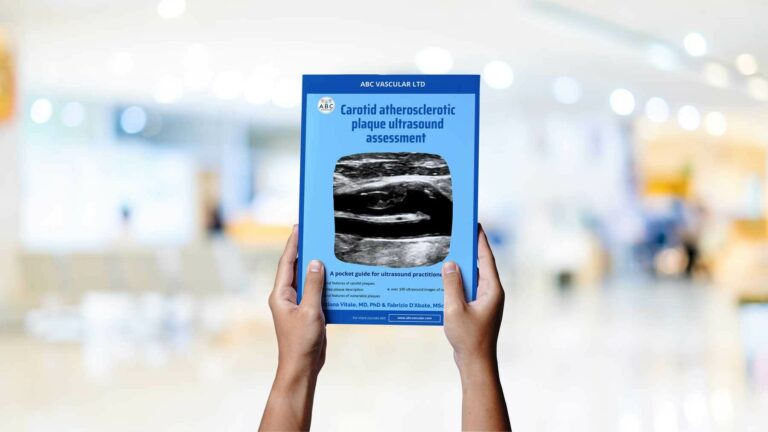 Explore the world of carotid atherosclerotic plaques with ABC Vascular's latest eBook, "A Practical Guide on the Ultrasound Assessment of Carotid Atherosclerotic Plaques". This guide offers healthcare professionals a comprehensive understanding of carotid plaque ultrasound assessment and its role in cardiovascular risk management.
Carotid Ultrasound Course and Vertebral Arteries
Learn how to conduct an ultrasound examination of the carotid and vertebral arteries. We cover the entire spectrum of the carotid ultrasound course and vertebral artery with videos, slides, and quizzes; CME credit is available.