Lower limb venous ultrasound assessment in patients with chronic venous disease. A summary of the latest ESVS guidelines by the ABC team.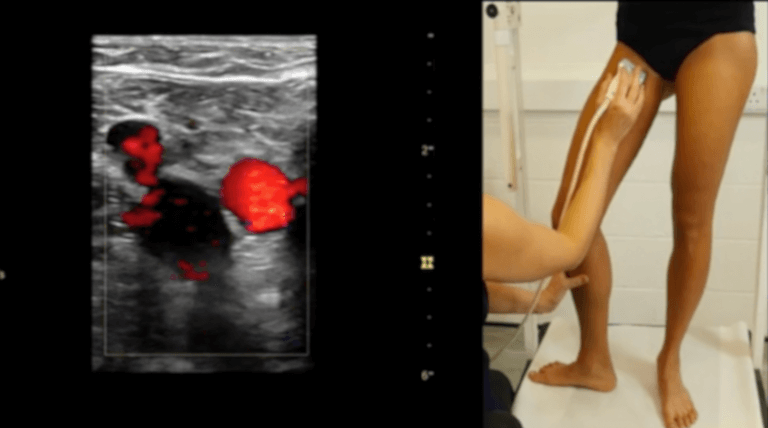 Case study description: A summary of the latest ESVS guidelines by the ABC team.
Image case study: No video or audio
Finally the new ESVS guidelines on Chronic Venous Disease of the Lower Limbs have been published
"De Maeseneer MG et al., European Society for Vascular Surgery (ESVS) 2022 Clinical Practice Guidelines on the Management of Chronic. Venous Disease of the Lower Limbs, European Journal of Vascular and Endovascular Surgery, https://doi.org/10.1016/j.ejvs.2021.12.024"
Duplex ultrasound (DUS) of the lower extremities has been confirmed as the primary diagnostic test of choice in patients with chronic venous disease (CVD), as it provides information about venous anatomy, patency, vein wall pathology and flow characteristics.
The ABC team has summarised below the main recommendations related to the use of DUS in this cohort of patients that have emerged from this latest ESVS guidelines.
Patient's position during the DUS exam: upright position with the knee of the investigated leg slightly bent to evaluate venous reflux while supine position can be used to perform a morphological examination of deep veins and the evaluation of the Doppler waveforms at the level of the common femoral vein.
Varicose veins (VVs) DUS assessment: The common femoral vein (CFV), femoral vein (FV) and popliteal vein (POPV) are checked for patency, reflux, and any post-thrombotic obstruction. Then, the great saphenous vein (GSV), the anterior accessory saphenous vein (AASV), and small saphenous vein (SSV), including the saphenofemoral junction (SFJ) and saphenopopliteal junction (SPJ), are examined for reflux, followed by any other relevant incompetent superficial veins. Perforating vein (PV) incompetence is sought especially in the vicinity of a venous leg ulcer (VLU), severe skin changes, absence of SFJ or SPJ incompetence as a source of reflux, and/or atypically located VVs.
Venous reflux:

must be provoked, either from above with dependency testing or a Valsalva manoeuvre (the latest usually used to assess the presence of reflux in the SFJ), or from below, using an automatic pneumatic pressure cuff or a distal manual compression manoeuvre
Is defined by the following cut off values:

1 second for reflux in the deep system (CFV, FV, POPV);
0.5 seconds in superficial veins;
The cut of value used to define perforator veins incompetence remains controversial. While a reflux of > 0.5 seconds has been recommended some authors proposed a reflux duration >0.35 seconds;

should also describe the following parameters: course of the reflux, length of the refluxing trunk, saphenous trunk diameter.
The saphenous trunk diameter should be measured in the upright position and for the GSV about 15 cm from the SFJ in a vein segment without focal dilatation.
It remains unclear and needs more research, the role of evaluating additional haemodynamic parameters (such as reflux volume, recirculation index, postural diameter change, venous arterial flow index), instead of "reflux" only.

DUS Report: the written DUS report, should include a "venous mapping" (that is an accurate graphical representation of the findings in the superficial and deep veins of the examined limbs, as an essential tool to plan and perform venous interventions.
Recurrence veins: the nature and source of recurrent VVs must be investigated. This can likely be either a previously healthy competent vein, previously treated vein or neovessels at the site of surgery.
Abdominal scan: perform an additional abdominal scan whenever there is a clinical suspicion of supra-inguinal pathology or a specific DUS findings (i.e. absence of phasic flow in the CFV, or post-thrombotic fibrosis in the deep veins).
Role of DUS: a full leg DUS should be performed routinely in all patients presenting with a suspicion of lower limb CVD, based on history and clinical examination. An additional abdominal and pelvic DUS should be performed in presence of any suspicion of supra-inguinal pathology, based on clinical examination or specific DUS findings. DUS can be used to diagnose venous reflux and its routinely use into modern treatment strategies has increased the understanding of atypical reflux sources, to plan and customise treatment, for ultrasound guidance during treatment, for post-operative assessment and surveillance.
A detailed pre-operative DUS investigation to identify the haemodynamic pattern of venous incompetence also permits to opt for saphenous sparing strategies to treat patients with varicose veins (VVs) without removing or ablating the incompetent saphenous trunk, such as the CHIVA and ASVAL procedures.
DUS and Follow up:

DUS is the preferred diagnostic approach to investigate clinically obvious recurrent VVs and for follow up after interventions to search for recurrent reflux.
After initial "one stop" treatment (such as endovenous ablation or surgery) DUS surveillance of the treated vein(s) should be performed one to four weeks after treatment, to check whether the intervention has achieved the intended immediate goal and to check for absence of post-operative DVT.
For patients undergoing sequential treatments (such as staged sclerotherapy, or other combined treatments in different steps) interval DUS is performed before the subsequent treatment stage. For most patients, repeat DUS assessment is required only for suspected clinical recurrence.
Regardless of the choice of intervention modality, detailed pre-operative DUS imaging has been shown to improve the results of VV treatment and to reduce recurrence

DUS and deep venous pathology: post-operative surveillance after deep venous interventions is of key importance and a baseline DUS is required on the first day after the procedure. Because a thrombosed stent can be recanalised with thrombolysis within 14 days of the thrombotic event and thrombotic complications occur shortly after the intervention, a second ultrasound should be performed within two weeks after stent placement. Further follow up visits are scheduled at six weeks, three and six months, and yearly.
DUS and popliteal venous aneurysm: yearly DUS is advised for clinical surveillance of popliteal aneurysm smaller than 20 mm in absence of thrombus.
DUS and acute complications: In patients with a painful red lump or cord, with localised oedema and warmth over the affected area, DUS is mandatory to evaluate thrombus extent and to exclude concomitant DV
CONCLUSIONS: DUS can be used to diagnose venous reflux, to plan treatment, for ultrasound guidance during treatment, and it is also a useful tool for post-operative assessment and surveillance in CVD. It may be performed by the physician, as an integral part of the examination of the patient, or by a vascular technologist reporting to the physician.
Below a table showing a summary of the main recommendations related to DUS.
In addition to lower limb DUS, the ESVS guidelines have highlighted the role and importance of ultrasound and transvaginal ultrasound for the assessment pelvic venous disorders (PeVD). Together with abdominal DUS, transvaginal ultrasound (TVUS) is the first step in the diagnosis of PeVD, useful for determining which patients with PeVD may potentially benefit from additional venography and possible treatment.
Lower Limb Venous System Course
Learn how to conduct an ultrasound examination of the superficial and deep veins of the lower limbs.
Your Ultimate Guide to Carotid plaque Ultrasound Assessment
By: C. Vitale & F. D'Abate
Explore the world of carotid atherosclerotic plaques with ABC Vascular's latest eBook, "A Practical Guide on the Ultrasound Assessment of Carotid Atherosclerotic Plaques". This guide offers healthcare professionals a comprehensive understanding of carotid plaque ultrasound assessment and its role in cardiovascular risk management.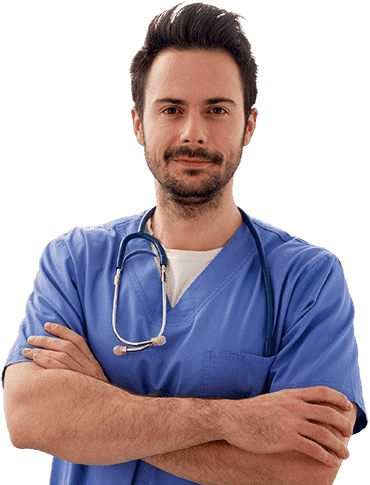 Acquire immediately relevant skills
Expand your Medical Career Opportunities