Acute Deep Vein Thrombosis of the Internal Jugular Vein: B-Mode Imaging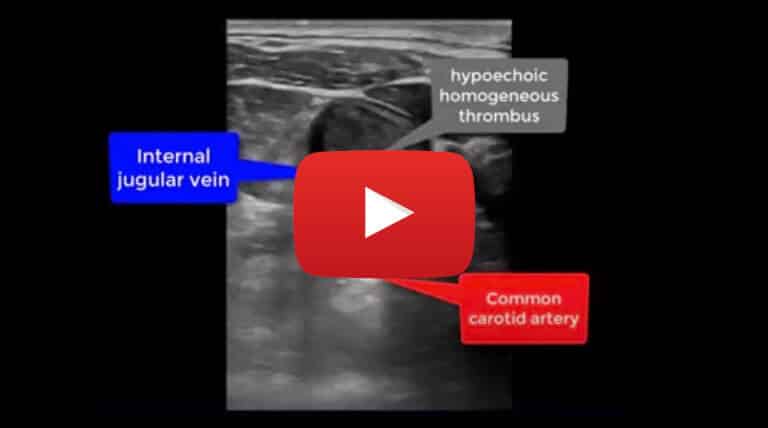 Case study description: Short video showing acute DVT of the IJV
Video length: 33 secs
Audio: No audio
This video shows a hypoechoic thrombus attached to the anterior wall of the internal jugular vein with the remaining part of the thrombus fluctuating within the IJV lumen. The common carotid artery is shown posteriorly to the IJV.
The common carotid artery is noted posteriorly to the IJV both in transverse and longitudinal view. This is one of the main anatomical landmarks used to identify the IJV.
Lower Limb Venous System Course
Learn how to conduct an ultrasound examination of the superficial and deep veins of the lower limbs.
Your Ultimate Guide to Carotid plaque Ultrasound Assessment
By: C. Vitale & F. D'Abate
Explore the world of carotid atherosclerotic plaques with ABC Vascular's latest eBook, "A Practical Guide on the Ultrasound Assessment of Carotid Atherosclerotic Plaques". This guide offers healthcare professionals a comprehensive understanding of carotid plaque ultrasound assessment and its role in cardiovascular risk management.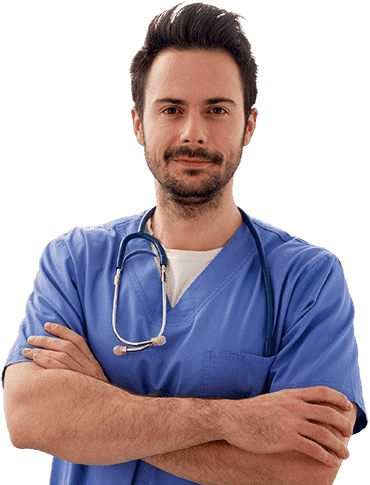 Acquire immediately relevant skills
Expand your Medical Career Opportunities