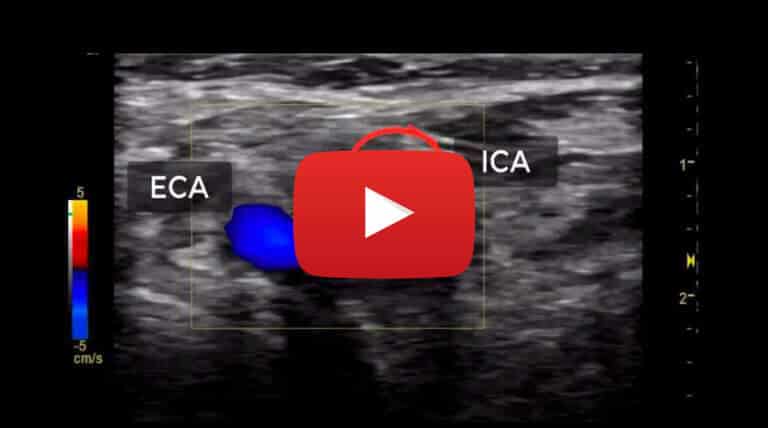 Case study description: Intracranial occlusion of the ICA in a patient with Ischaemic Stroke
Video length: 5:39 mins
Audio: Yes, with voice-over explanation
This video case demonstrates the ultrasound criteria used during a carotid ultrasound examination that suggested the potential presence of an intracranial occlusion of the internal carotid artery (ICA).
Take home message: Doppler waveforms at the level of the common carotid and internal carotid arteries are the most important findings to suggest a distal/intracranial obstruction.
Carotid and Vertebral Arteries
Learn how to conduct an ultrasound examination of the carotid and vertebral arteries.