Intracranial Occlusion of the Internal Carotid Artery in a Patient With Ischaemic Stroke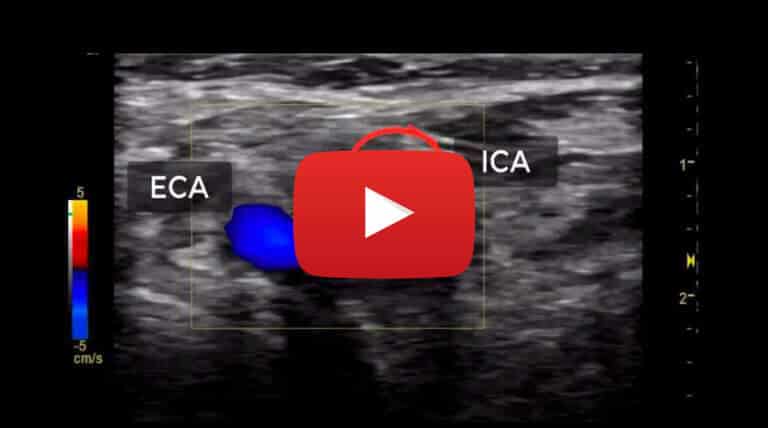 Case study description: Intracranial occlusion of the ICA in a patient with Ischaemic Stroke
Video length: 5:39 mins
Audio: Yes, with voice-over explanation
This video case demonstrates the ultrasound criteria used during a carotid ultrasound examination that suggested the potential presence of an intracranial occlusion of the internal carotid artery (ICA).
Take home message: Doppler waveforms at the level of the common carotid and internal carotid arteries are the most important findings to suggest a distal/intracranial obstruction.
Carotid Atherosclerotic Plaque Assessment Course
Learn how to detect and characterise a carotid plaque with ultrasound. We cover the entire spectrum of the Carotid Atherosclerotic Plaque Assessment with videos, slides, and quizzes; CME credit is available.
How to Diagnose Subclavian Steal Syndrome Course + CME Quiz
Learn online the ultrasound criteria used to identify different types of steal syndrome.
Your Ultimate Guide to Carotid plaque Ultrasound Assessment
By: C. Vitale & F. D'Abate
Explore the world of carotid atherosclerotic plaques with ABC Vascular's latest eBook, "A Practical Guide on the Ultrasound Assessment of Carotid Atherosclerotic Plaques". This guide offers healthcare professionals a comprehensive understanding of carotid plaque ultrasound assessment and its role in cardiovascular risk management.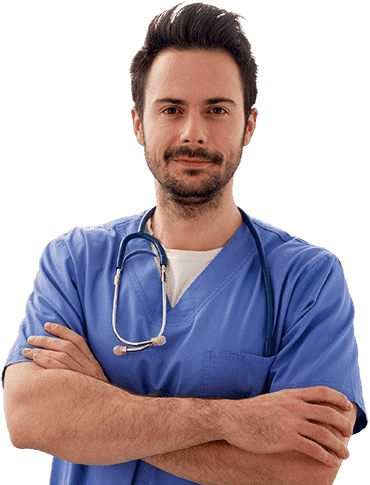 Acquire immediately relevant skills
Expand your Medical Career Opportunities