Occlusion of the Common Carotid Artery: Collateral Pathway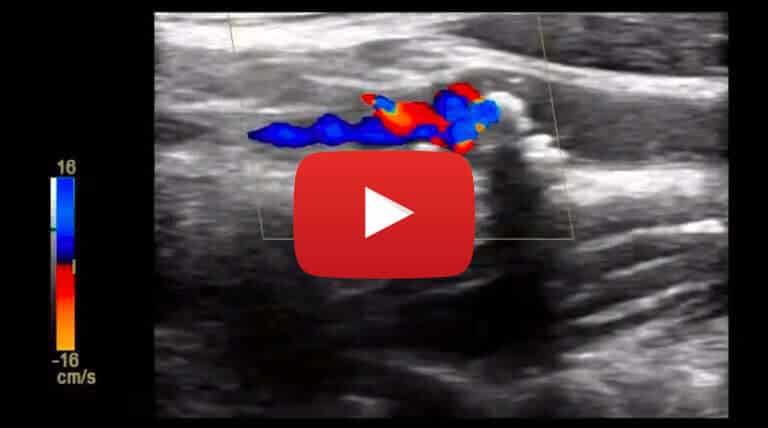 Case study description: Occlusion of the CCA
Video length: 2 mins
Audio: Yes, with voice-over explanation
Retrograde filling of the external carotid artery (ECA) supplying antegrade flow into the internal carotid artery (ICA) in the presence of common carotid artery (CCA) occlusion.
This video case shows an occlusion of the common carotid artery and the collateral pathway developed in response to such occlusion.
The developed collateral pathway provides flow to the ICA via retrograde flow through the ECA which receives retrograde flow from one of its main branches.
Take home message:
In presence of a CCA occlusion, flow is often preserved through the ICA via retrograde flow in the ECA.
Color Flow Doppler is essential in defining flow direction and to confirm occlusions of the carotid arteries.
Carotid Ultrasound Course and Vertebral Arteries
Learn how to conduct an ultrasound examination of the carotid and vertebral arteries. We cover the entire spectrum of the carotid ultrasound course and vertebral artery with videos, slides, and quizzes; CME credit is available.
Carotid Atherosclerotic Plaque Assessment Course
Learn how to detect and characterise a carotid plaque with ultrasound. We cover the entire spectrum of the Carotid Atherosclerotic Plaque Assessment with videos, slides, and quizzes; CME credit is available.
Your Ultimate Guide to Carotid plaque Ultrasound Assessment
By: C. Vitale & F. D'Abate
Explore the world of carotid atherosclerotic plaques with ABC Vascular's latest eBook, "A Practical Guide on the Ultrasound Assessment of Carotid Atherosclerotic Plaques". This guide offers healthcare professionals a comprehensive understanding of carotid plaque ultrasound assessment and its role in cardiovascular risk management.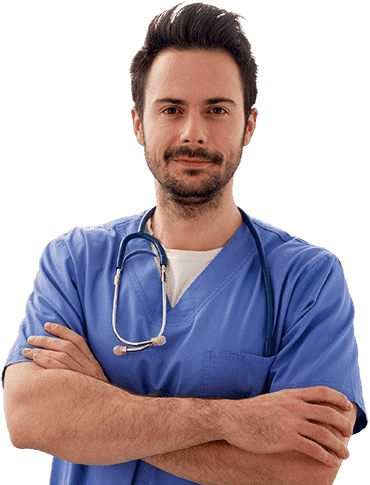 Acquire immediately relevant skills
Expand your Medical Career Opportunities