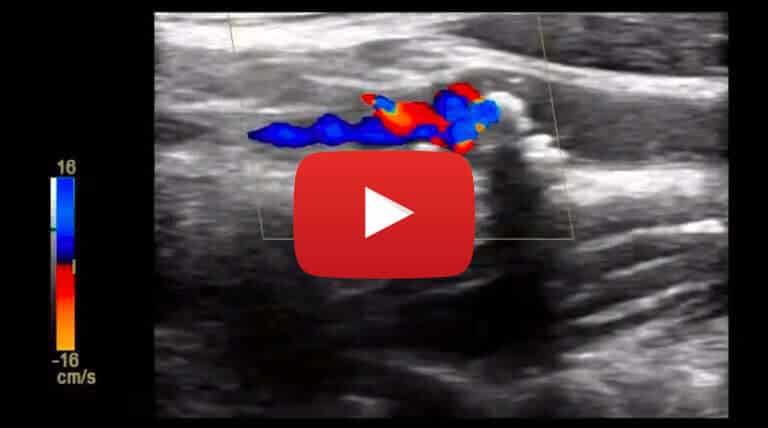 Case study description: Occlusion of the CCA
Video length: 2 mins
Audio: Yes, with voice-over explanation
Retrograde filling of the external carotid artery (ECA) supplying antegrade flow into the internal carotid artery (ICA) in the presence of common carotid artery (CCA) occlusion.
This video case shows an occlusion of the common carotid artery and the collateral pathway developed in response to such occlusion.
The developed collateral pathway provides flow to the ICA via retrograde flow through the ECA which receives retrograde flow from one of its main branches.
Take home message:
In presence of a CCA occlusion, flow is often preserved through the ICA via retrograde flow in the ECA.
Color Flow Doppler is essential in defining flow direction and to confirm occlusions of the carotid arteries.
Carotid and Vertebral Arteries
Learn how to conduct an ultrasound examination of the carotid and vertebral arteries.